Don't Replace It -
Lift it!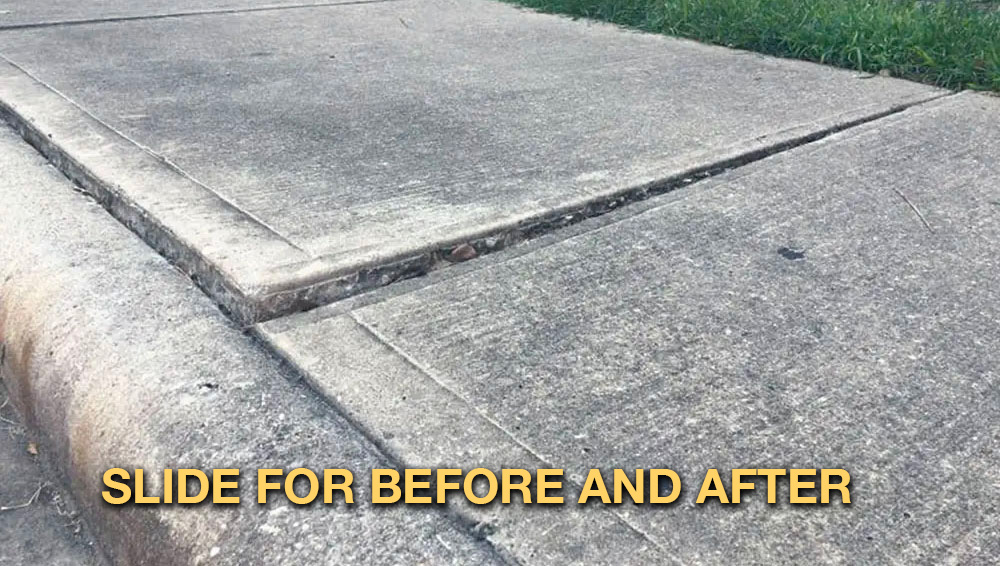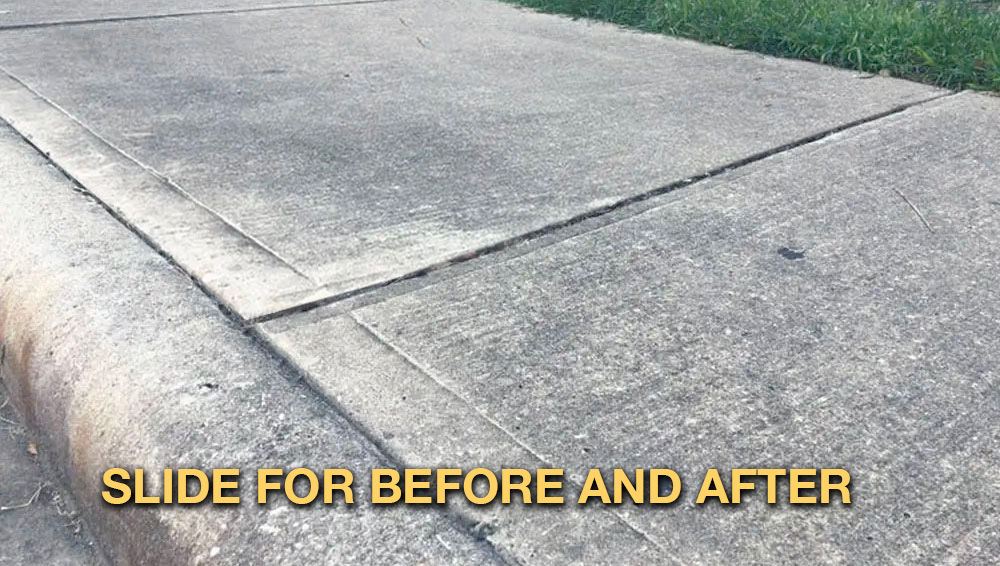 SLIDE RIGHT FOR BEFORE IMAGE - SLIDE LEFT FOR AFTER IMAGE
What Can We Raise?  
CRC can raise, level, and stabilize: concrete sidewalks, driveways, garage floors, patios, porches, pool decks, steps and stoops and industrial floors. In essence, virtually any slab-on-grade concrete within a residential, commercial, industrial, or municipal setting, can be raised back to its original grade. CRC specializes in two proven methods for concrete raising: Mud Jacking and Polyurethane Foam Raising.
Mud Jacking
Mud jacking is a traditional method of concrete raising that involves pumping a mixture of Cement, Soil and Water underneath a sunken concrete slab. As the mixture is pumped, it fills any voids and raises the concrete back to its original level. This method has been used for decades and is an effective solution for many concrete lifting applications.
Foam Lifting
Foam lifting on the other hand, is a modern and innovative way to lift sunken concrete. Our Polyurethane Foam method uses expanding foam to raise concrete, fill voids, and stabilize soils. This technique is a quick, efficient, and precise way to lift the existing concrete to a desired level.
Don't
let sunken concrete ruin the appearance and safety of your property. Contact us today to learn more about our mud jacking and foam lifting services, and how we can restore your concrete to its original level.