Don't Replace It -
Fix It!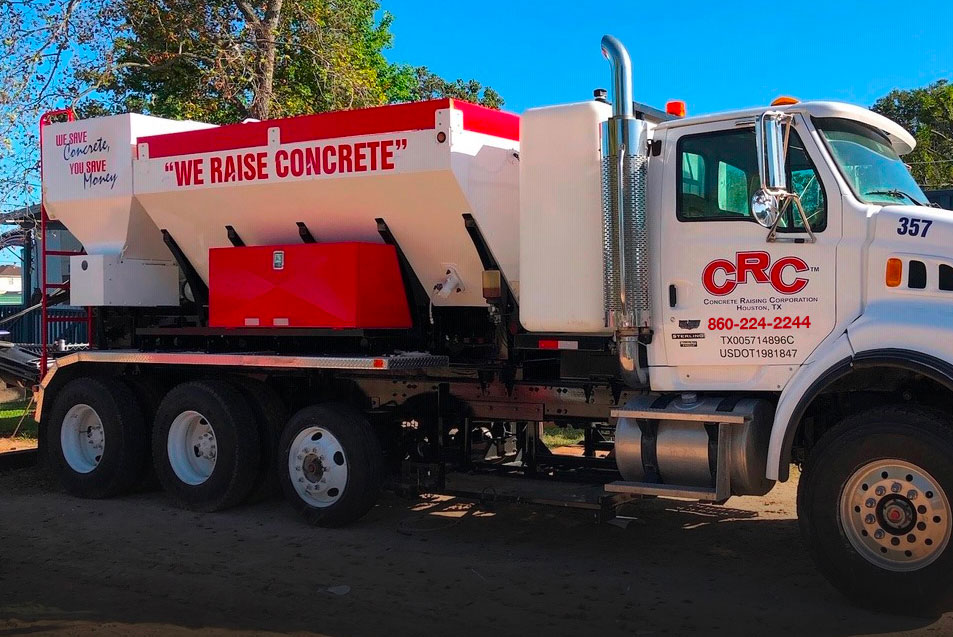 CRC of Connecticut
Raising, grinding, or caulking your existing concrete is an economical way to maintain a long-lasting, safe, and even surface. Not only do you save money by fixing your existing concrete, you will also have minimal downtime in comparison to concrete replacement. We save concrete, you save money!
---
CLICK TO FIND OUT MORE
Savings
When replacing existing concrete you must demolish it, remove it, and then dispose of it. The ground beneath has to be re-stabilized and finally the concrete can be repoured and let cure. This is a process that requires more manpower, materials, time, and money. Concrete repair could be the difference between two hours vs. two days.
Safety
Does the existing concrete you're evaluating pose a safety concern? Is this area a possible trip hazard? Many people, including property owners are not aware that they can be held legally responsible if someone is injured due to a trip hazard. Within a short amount of time and with our expertise, we can ensure your concrete will be safe again.
Why not just replace my concrete?
Cost savings are often 1/3 to 1/2 the cost of replacement (varies by location & job type)

Immediate Access to The Area

Minimal curing time: walk on raised or ground concrete immediately, drive within hours.

Environmentally friendly process.

Shorter job completion time.

No concrete to remove and haul away.

No grading, base preparation, or forms to set up and remove.

Less mess minimal to no landscaping needed.
Let CRC of Connecticut help you with all your concrete leveling, grinding, caulking and sealing needs.
OVER
40 YEARS

OF EXPERIENCE GAINED
---
Since 1982, Atlas Concrete has been manufacturing standard precast products, along with specialty and custom items. Atlas has built its business on reliable service and exceptional quality. Since moving in 2005 to a larger facility, Atlas was able to broaden its product line and provide additional services including existing concrete repair, also known as CRC.